Another view of the falls with Table Rock house on the right (click on the image for a photograph)
An outside frequency response measurement of the sound from niagara falls of the water going over the falls. (Standing at table rock about 30 feet from the falls) Essentially this is perfect noise, a great test for a microphone. There is a tremendous amount of low frequency energy present
Tunnels were bored underneath the rock which exit at the back side of the water fall. Energy from the falls create a similar acoustic spectrum with extreme amounts of continuous very low frequency random noise. The park service allowed us to visit the tunnels after hours to make some recordings and meaurements of the the sound.
Below a measurement of noise under the tunnels, the rotary woofer is the only loudspeaker in the world that can reproduce the sound of the falls and the sound in these tunnels accurately. Depending on the length of the tunnels they had resonance frequencies between 1Hz and 20Hz which was constantly excited by the water fall.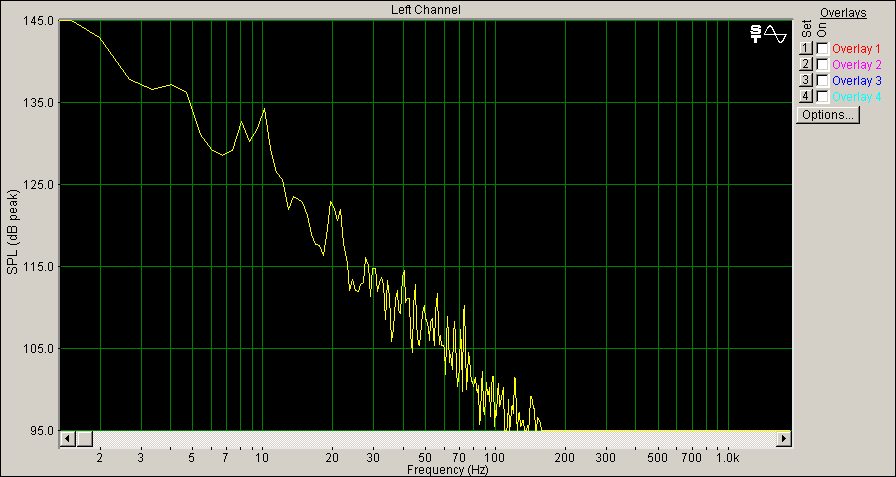 Here is a short video of the woofer running after the installation, no audio signal is applied.
The rotary woofer installation was done by Patrick Kelley, Winston Wright and Bruce Thigpen. Patrick and Winston (above) and Bruce and Winston (below) outside Table Rock House


Links