Rotary Woofer
Eminent Technology Exhibit at The Show Denver 2006
In October 2006 Eminent Technology exhibited its Loudspeaker products including the TRW-17 Rotary Woofer. These photographs show how we installed the Rotary Woofer to create the Exhibit.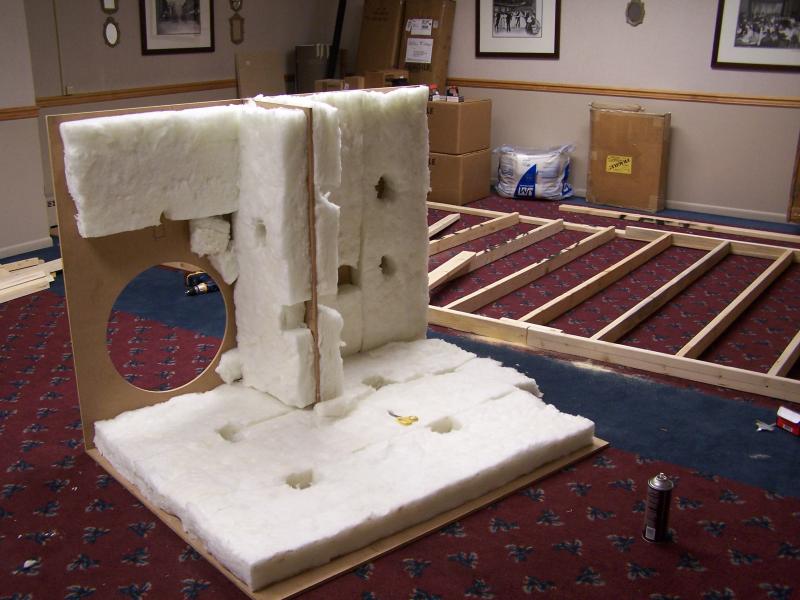 First we started assembly on a rotary woofer manifold we shipped out that had been fabricated at the factory. We also started framing a wall to divide the room to absorb the back wave from the woofer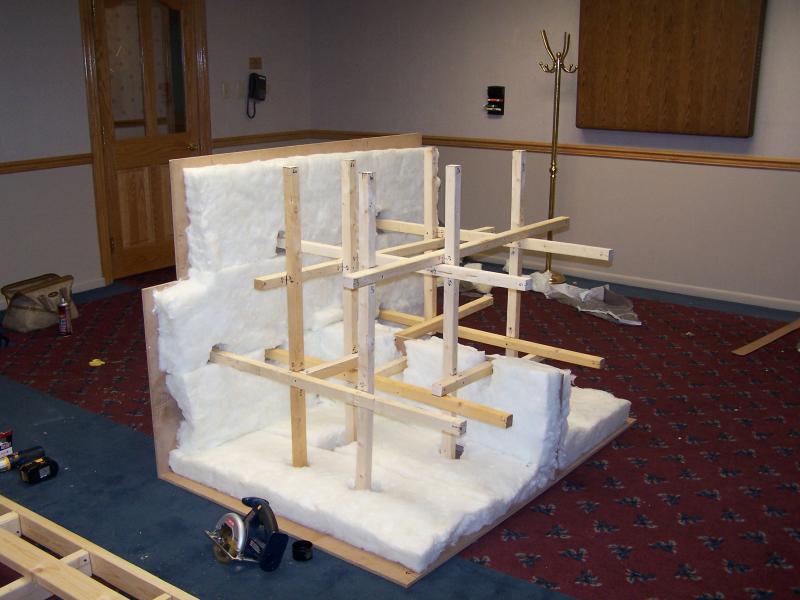 Sides are added to the woofer manifold

More sides and braces are added to the manifold.

The manifold is assembled before the wall goes up.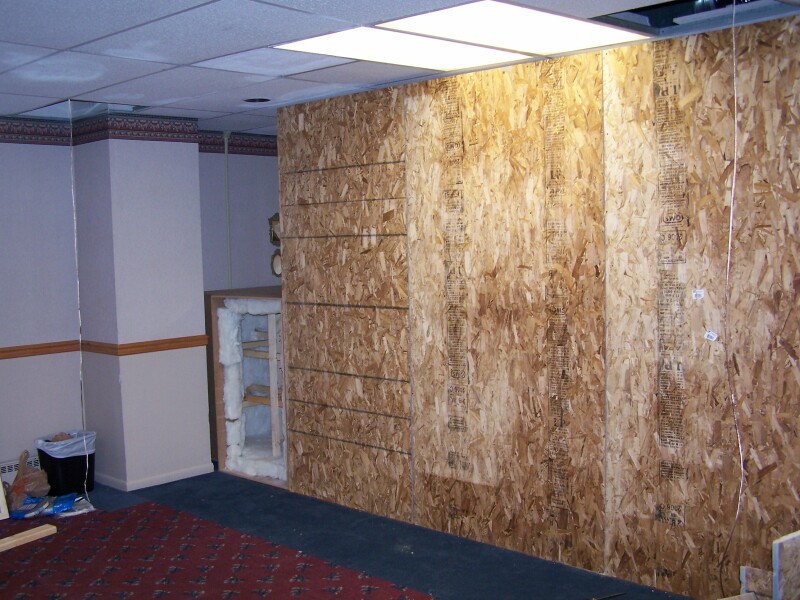 View of the assembled wall with the manifold in position.

Another view from the backside of the wall and the manifold.

The finished wall before curtains are added.

Keng Chuang and Harold Brown adding curtains to the walls.

The finished room, the screen was made from an 8' by 4' sheet of matt white laminate.

The display area in the room.

The woofer, manifold, Spectrum Analyzer, and Microhone..

The LFT-8's and LFT-12 Center Channel.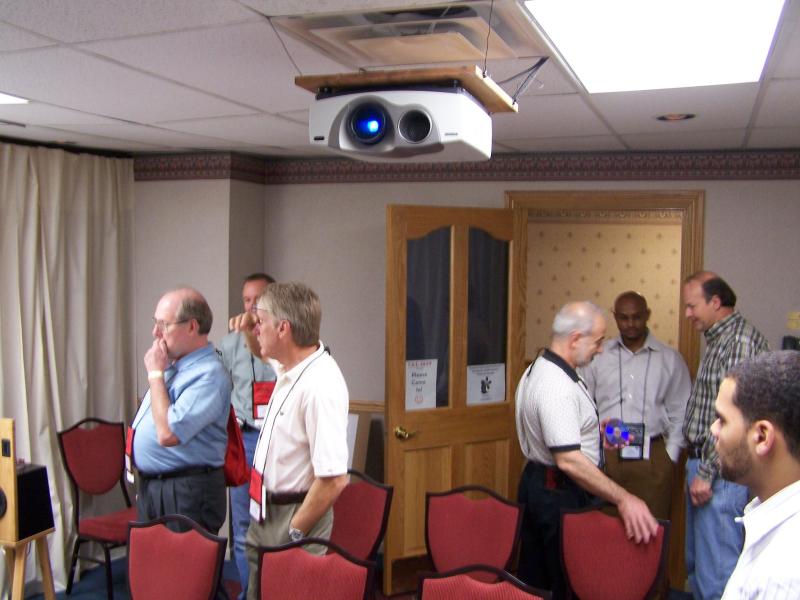 Attendance in our room was very good.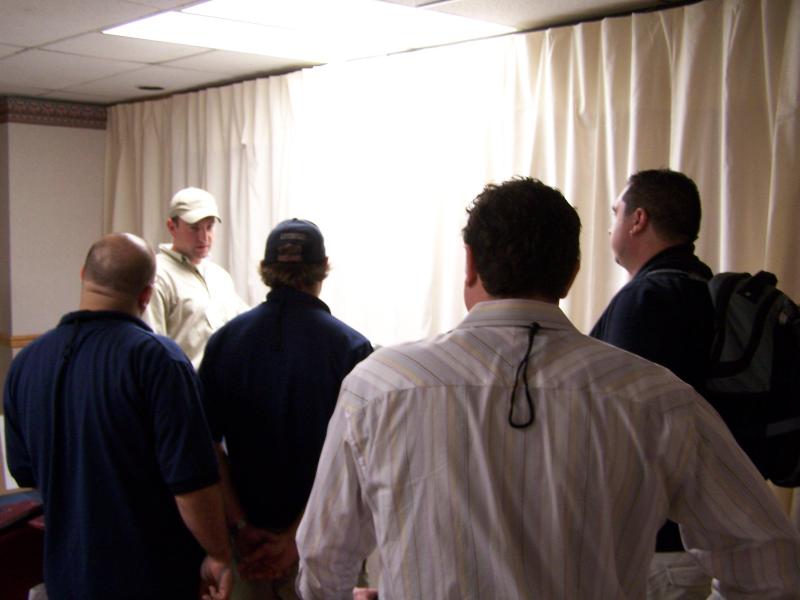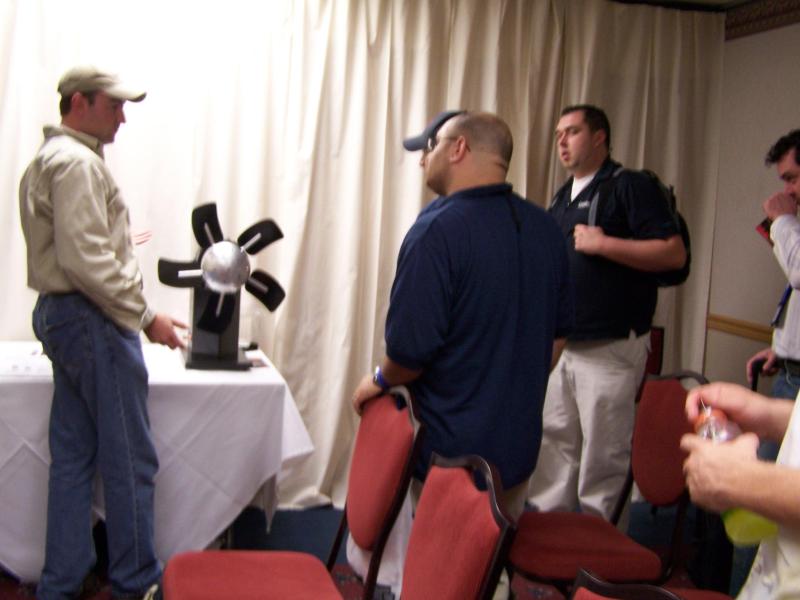 Winston Wright explaining how the rotary woofer works.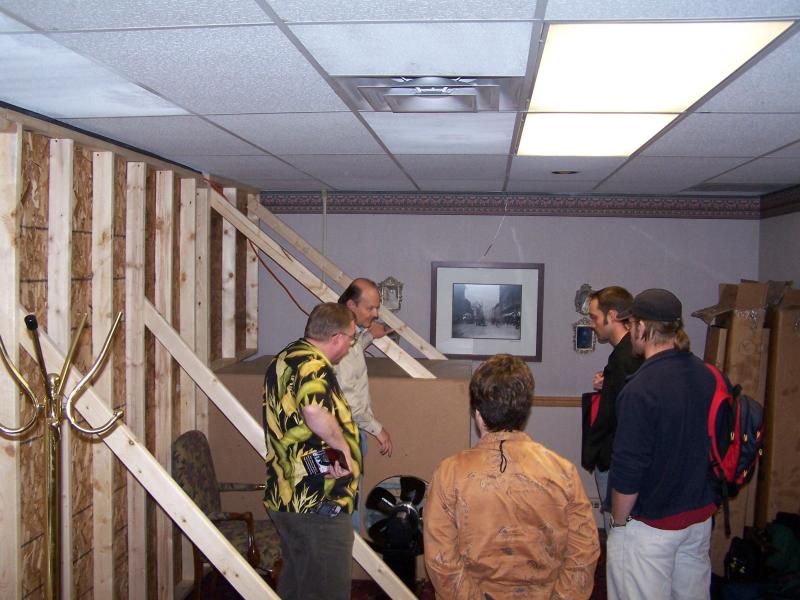 Bruce Thigpen explaining the woofer to a crowd in the back room.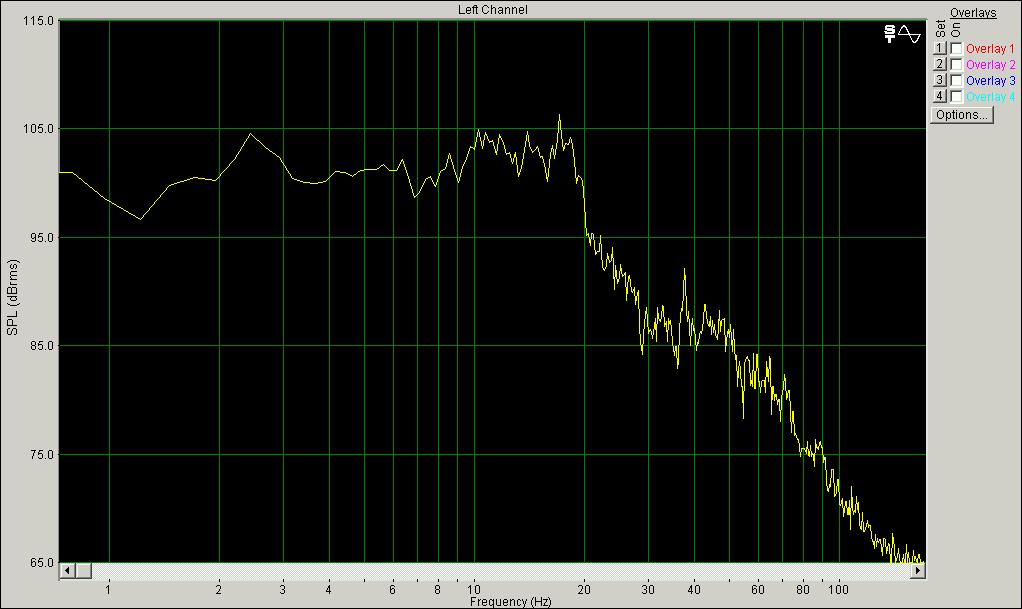 Measurement of the TRW-17 rotary woofer in the Denver Athletic Club.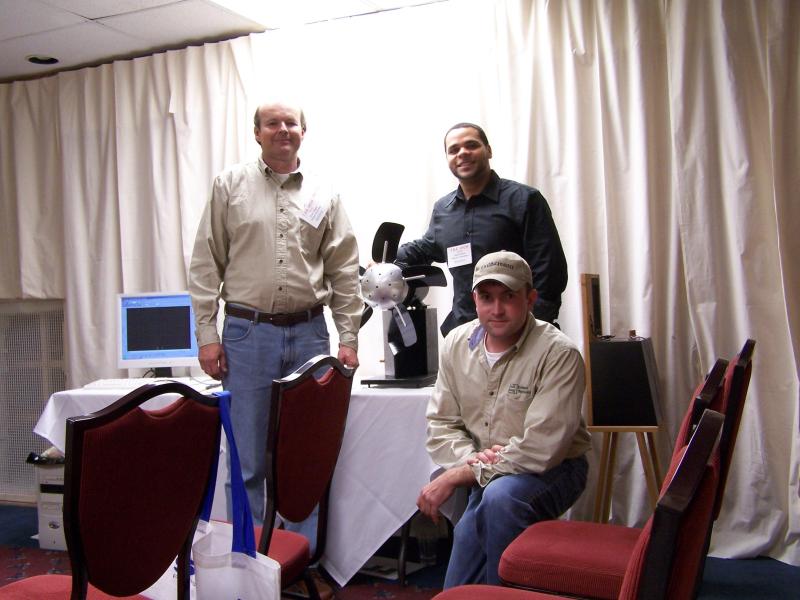 Right to Left, Winston Wright, Harold Brown, and Bruce Thigpen.